InflamAway HA
Powerful 20mg Hyaluronic Acid
Safe Alternative to damaging NSAIDS
Helps to maintain joint flexibility and alleviate aches and discomfort
Recommended for support of hip and joint health and function
Anti-Inflammatory ingredients Yucca, Curcumin & Boswellia plus Hyaluronic Acid for Dogs
Great for every life stage
Our Best Selling Joint Formula – Money Back Guarantee
Ingredients Reviews Directions Benefits Shipping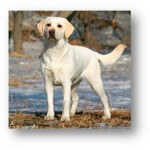 Advanced Joint Support with Hyaluronic Acid for Dogs
Joint health is important for dogs of all ages and activity levels. You can help keep your dog's joints healthy and free moving by giving him InflamAway HA with hyaluronic acid for dogs every day. Whether your dog is young or elderly, a hiking companion or a retired friend, you want to make sure that you are providing your dog with the best in joint support formulas.
InflamAway HA is a powerful and unique joint support formula created specifically for dogs. Our special blend of human-grade ingredients includes 20 mg. of Hyaluronic Acid (HA) along with Glucosamine, Chondroitin, MSM, Yucca, Boswellia, Curcumin, and antioxidants. This synergistic combination provides your dog with the ingredients he needs for healthy joints and mobility.
Ingredients (per tablet):
Hyaluronic Acid

20mg

Glucosamine HCl

500mg

Yucca Powder

300mg

MSM

200mg

Chondroitin Sulfate

100mg

Calcium Ascorbate

100mg

Curcumin C3 complex® *

25mg

Boswellia Serrata Extract

25mg

Licorice Root Extract

25mg
Other Ingredients: Cellulose, Dextrose, Natural and Artificial Flavors, Stearic Acid, Yeast, Magnesium Stearate, Silicon Dioxide. Note: Safe use in pregnant animals or animals intended for breeding has not yet been proven.
* "Curcumin C3 complex® " is a registered trademark of Sabinsa Corporation.



Hyaluronic Acid the Miracle Molecule
Our Advantage – High Molecular Weight HA
High Molecular Weight Hyaluronic Acid mirrors the properties of HA found naturally in the body.
InflamAway HA delivers 20 mg. of high molecular weight HA per tablet. This is one of the highest levels available in a supplement. Hyaluronic Acid (HA) is a key component of joint health and is found in the synovial fluids in high concentrations. Because of HA's ability to bind with water molecules, it has a stiff viscous quality similar to "Jello". This allows it to naturally lubricate joints and aid in shock absorption. But as your dog gets older, the HA in his joints may become damaged and production of new HA slows down. So supplementation is required to maintain optimum joint health.
Hyaluronic Acid (HA) taken orally has been shown in studies to be bio-available and effective in replacing the damaged HA in the joints. [1]
In addition to Hyaluronic Acid, InflamAway HA provides the well-known joint support combination of Glucosamine and Chondroitin. Inflamaway HA also contains MSM, Yucca, Vitamin C, Boswellia, Curcumin and Licorice Root Extract. The herbs in InflamAway HA were chosen for their anti-inflammatory and pain relieving properties. The sum of these components can help protect joints and repair existing damage.
InflamAway HA has been specifically designed for dogs with the addition of Calcium Ascorbate to aid uptake or "bioavailability". By synergistically combining all of these ingredients, InflamAway HA is able to effectively maximize both the response effectiveness as well as the absorption rate. And InflamAway HA is made with a savory hickory flavor that dogs enjoy.
It's important to compare hyaluronic acid sources when evaluating the effectiveness of joint supplements. While other joint supplements use hyaluronic acid derived from protein-containing animal sources, such as rooster combs or hydrolyzed chicken sternal cartilage, these forms of hyaluronic acid do not match the properties of hyaluronic acid that is naturally produced by the body. Published research studies have confirmed that high molecular weight, protein-free hyaluronic acid has the greatest biological response rate, since it mirrors the hyaluronic acid found naturally in the body. We set high standards for our formulations and we are committed to using the best ingredients in all of our products. InflamAway HA is made with high molecular weight purified (protein-free) HA which is bio-identical to the normal Hyaluronic Acid found in dog's healthy joints.
Feeding Directions:
Recommended at meal times
Dogs under 10 lbs – ¼ tablet
Dogs 10 – 25 lbs – ½ tablet
Dogs 25 – 50 lbs – 1 tablet
Dogs 50 – 100 lbs – 2 tablets
Double dosage for initial 4-6 week administration period.
What Others Are Saying:

I can't believe Fred is 13 and runs like this! Must be the InflamAway from Sweetwater Nutrition that he gets daily, and well as the good Windsong breeding.
His cute little sidekick, Spotty, courtesy of Ventura County Animal Services.
Cheri Stone- Ventura, CA

Just a note to say thanks from myself and Rusty my Heeler for your InflamAway HA. Rusty has suffered from hip problems in his last few years and when I started him on it I could see and change within two days. He is more active and moving more freely. A big bonus is the fact he loves to take them and thinks they are treats- as opposed to a daily wrestling match I have had with him on some of the other pills I have tried. Thanks again for a great product – I will be ordering more!!! Lisa – Utah

I have a very active 5 year old lab who is always on the go. I noticed one day that she was very sore on her back right leg and was having problems running like she normally does. I immediately got her on InflamAway HA and within a few days she was already feeling better and moving much easier. I'm sold – this is a great product and I'm keeping her on it every day as part of her daily program. Gina – Montana

I have an older Aussie who always been active, but over the last few months he's slowed down and is still in the mornings, especially when it's cold outside. I did some research and found that InflamAway HA uses a higher quality hyaluronic acid for dogs plus it is made in the USA which is very important to me. I started giving it to him – he loves the taste and thinks it's a treat! I quickly saw a difference and he's moving so much better now. Thanks for making a great product! Ted G. – Buffalo, NY
Ingredient Benefits:
Boswellia
An herb whose active ingredients are said to work as an anti-inflammatory by improving the blood supply to the affected area and enhancing the repair of local blood vessels damaged by inflammation. Boswellia may also be an inhibitor of 5-lipoxygenase, an enzyme responsible for inflammation.
Chondroitin
Chondroitin is a component of connective tissues that are found in joint cartilage and bone. Chondroitin is believed to block enzymes that break down cartilage. Research has shown that when that when Chondroitin is combined with Glucosamine, cartilage breakdown is inhibited and new cartilage production is stimulated. This important substance is also a "building block" of the larger Hyaluronic Acid molecule.
Curcumin (Turmeric)
Curcumin is a naturally occurring compound that is found in the Indian spice turmeric and has been used for centuries for medicinal purposes. Recent evidence reinforces that curcumin has anti-inflammatory properties that inhibit the enzymes COX-2 and LOX, both of which appear to cause inflammation. Curcumin prevents connective tissue break down through inhibiting these destructive enzymes and, unlike conventional non steroidal anti-inflammatory drugs (NSAIDs), curcumin does not cause gastrointestinal side effects or ulcers. Patented for its unique composition ratio and use, we use Curcumin C3 Complex® in our products, which is comprised of three main chemical compounds – Curcumin, Demethoxycurcumin & Bisdemethoxycurcumin – collectively known as Curcuminoids. "Curcumin C3 complex® " is a registered trademark of Sabinsa Corporation manufacturers of high quality ingredients.
Glucosamine HCl
An amino sugar that has been shown in studies to inhibit symptoms of advance joint problems. Glucosamine plays a key role in reducing inflammation and the enzymes that lead to inflammation that ultimately destroy cartilage. Glucosamine is naturally produced by the body, yet over time, the natural production of Glucosamine is inadequate to protect the joints from wear and tear and must be supplemented.
Hyaluronic Acid (HYALURONAN)
Hyaluronic Acid belongs to a class of molecules called glycosaminoglycans or GAGs. Because GAGs are highly polar, they attract water and bind with it creating natural shock absorption and lubrication of joints. Known also as Sodium Hyaluronate, Hyaluronan or "HA", Hyaluronic Acid is a gel-like substance naturally found in the connective tissue space and the synovial fluid of movable joints. Orally administered HA has been shown in several studies to be bio-available (absorbable) and effective in replacing the damaged HA in the joint that is commonly caused by trauma, overuse, or every day wear and tear. Research studies have shown that using Hyaluronic Acid for dogs can be effective in supporting healthy joint function and mobility.
Licorice Root Extract
Licorice root, or glycyrrhiza glabra, is a concentrated herb that is frequently used as a medicinal remedy, as it contains antibacterial, antimicrobial and anti-inflammatory properties. A recent study published in "Phytomedicine" confirmed that licorice root exhibits its anti-inflammatory behavior through inhibiting prostaglandins and leukotrienes, which are lipid compounds that can cause inflammation. Licorice root may also have the ability to fight off certain infections due to its antibacterial and antimicrobial agents.
MSM
MSM (Methylsulfonylmethane) is a source of organic sulfur that plays many key roles in the body including the formation of proteins, enzymes and connective tissue. Sulfur is a naturally occurring mineral that is available in two forms: dimethyl sulfoxide (DMSO) and methylsulfonylmethane (MSM). MSM occurs naturally in several species of plants, and is important in joint health and also helps form connective tissue — cartilage, tendons, and ligaments. It may also slow the nerve impulses that transmit pain signals, reducing discomfort.
Calcium Ascorbate – Vitamin C (Buffered)
Vitamin C from Calcium Ascorbate is an antioxidant that protects the body against damage from free radicals that accelerate the aging process and are largely responsible for many degenerative diseases. Vitamin C aids in the production of collagen, the protein necessary for the formation and repair of capillaries and connective tissues such as cartilage, skin, bone, tendons and ligaments. Calcium Ascorbate is added to many dog joint supplements to aid in the uptake of other ingredients.
Yucca
Yucca is a highly popular herb in folk medicine and widely believed to relieve pain and inflammation.The plant contains several physiologically active phytochemicals. It is a rich source of steroidal saponins which have diverse biological effects, including anti-protozoal activity. It has been postulated that saponins may have anti-inflammatory properties due to the suppression of intestinal protozoa which may have a role in joint inflammation. Yucca is also a rich source of polyphenolics, such as resveratrol, which is a natural phytoalexin that has proven antioxidant properties and is a free-radical scavenger.
Related Research Articles:

[1] Absorption, uptake and tissue affinity of high-molecular-weight hyaluronan after oral administration in rats and dogs.
J Agric Food Chem 2008 Nov;56(22):10582-93 Lajos Balogh, Andras Polyak, Domokos Mathe, Reka Kiraly, Juliana Thuroczy, Marian Terez, Gyozo Janoki, Yaoting Ting, Luke R Bucci, Alexander G Schauss
" Reichling J, Schmokel H, Fitzi J, Bucher S, Saller R. Dietary support with Boswellia resin in canine inflammatory joint and spinal disease. Schweiz Arch Tierheilkd. 2004 Feb;146(2):71-9.
"Siddiqui, M. Z. "Boswellia Serrata, A Potential Antiinflammatory Agent: An Overview." Indian Journal of Pharmaceutical Sciences 73.3 (2011): 255–261. PMC. Web. 24 May 2015.

"Phytomedicine"; Dual Inhibitory Effect of Glycyrrhiza Glabra, C.V. Chandrasekaran, et al.; February 2011

Linus Pauling Institute, Oregon State University; Curcumin; Jane Higdon, Ph.D., et al.; January 2009

Kimmatkar N, Thawani N, et al. at MS Orthopaedics, Indira Gandhi Medical College, Nagpur, India, Phytomedicine 2003

"Arthritis Research and Therapy"; A Double Blind, Randomized, Placebo Controlled Study of the Efficacy and Safety of ….; K. Sengupta, et al.; 2008

Kim LS, Axelrod LJ, Howard P, Buratovich N, Waters RF. Efficacy of methylsulfonylmethane (MSM) in osteoarthritis pain of the knee: a pilot clinical trial. Osteoarthritis Cartilage. 2006 Mar;14(3):286-94

Miller MJS, Mehta K, Kunte S, Raut V, Gala J, Dhumale R, Shukla A, Tupalli H, Parikh H, Bobrowski P, Chaudhary J. Early relief of osteoarthritis symptoms with a natural mineral supplement and a herbomineral combination: A randomized controlled trial [ISRCTN38432711] J Inflammation. 2005;2:11. doi: 10.1186/1476-9255-2-11.
InflamAway HA
Joint Supplement for Dogs with Hyaluronic Acid, Glucosamine, Chondroitin, MSM, Yucca, Boswellia & Turmeric
Brand:
Sweetwater Nutrition